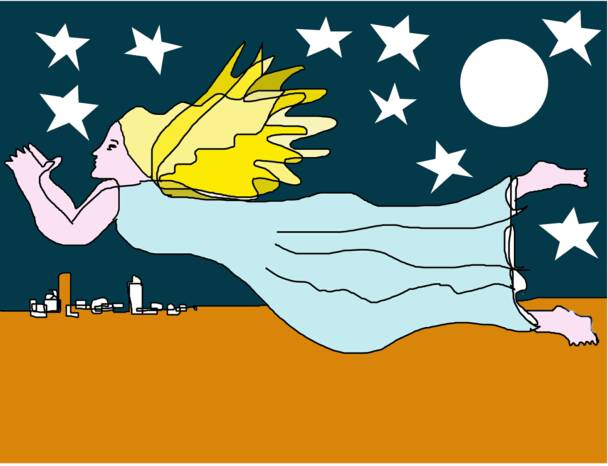 Welcome!  My name is Nan Adams and here you can get more information on me and my art.  This site includes my portfolio and the services that I offer.  As a freelance artist I am always looking to be part of a new and exciting project. I make unique, original, colorful designs that can be used in illustration or as fine art. My work is abstract but identifiably figurative.

For the past 20 years I have been an architectural model maker at the world-renowned office of Kevin Roche John Dinkeloo and Associates. Greeting cards are one of my specialties, I enjoy creating Mother's Day, Father's Day, Christmas, Easter, Valentines Day and Thank-you cards. With National Endowment for the Arts funding,I have produced 16mm animations that were featured on CPTV and WNET and which received festival awards. My paintings incorporate a variety of different mediums including oil, watercolor, gouache even cartoon color - an acrylic used in animation. Currently I am working primarily on printmaking using the techniques of etching, drypoint, aquatint, sugar lift, chine colle, paper lithography, linoleum cut, woodcut and monotype.

I provide creative, reliable, and timely service with professionalism and care.  Please take a look around to see examples of distinctive style and let me know if you are interested in hiring me or purchasing my work.

Signed giclee reproductions can be made from any of the art seen on this website. Prices depend on the size you want.

Thanks for coming, enjoy your visit!